180,330
Available workforce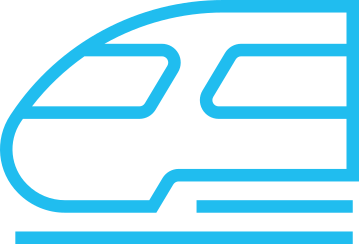 11,000
Train cars per week
Central and connected
One of the Central region's key strengths is its strategic location in the heart of Georgia.
The Central region is the connection point where Interstates 75, 16 and 475 meet.
Norfolk Southern Railroad's Brosnan Yard handles approximately 11,000 train cars a week, employing 100 people.
In addition to direct flights to Biloxi Washington, D.C., Middle Georgia Regional Airport has plans to expand their runway to accommodate commercial wide-body aircraft.
A diverse and ready workforce
A technical and capable workforce with skills in a variety of industries can be found in the heart of Georgia.
The Central region has a labor force of more than 180,330 with an unemployment rate of 4.7%.
Insurance giant, GEICO, an the Navicent Health Medical Center in Macon and are the region's top employers with 5,740 and 4,600 employees, respectively.
Macon is home to growing aerospace companies including Embraer, Dean Baldwin, and Stevens Aerospace and Defense Systems.
At the heart of innovation
Central Georgia offers new and existing businesses access to a variety of innovative business support resources.
The Mercer Innovation Center introduces students to potential investors who can help them transform an idea into a real business opportunity.
The state's Center of Innovation for Aerospace provides Georgia companies with the technical expertise and resources they need to grow and compete globally.
SparkMacon – Central Georgia's first makerspace – supports companies from their initial ideation and prototyping phases to manufacturing.
Beautiful landscapes and classic tunes
Explore the rich musical and cultural history as well as some of the most beautiful landscapes and rivers Georgia has to offer.
Downtown Macon is known as the birthplace of the greatest music of all time, as well as historical buildings and landmarks.
Enjoy miles of trails and river activities along the Ocmulgee River.
Visit the watermelon capital of the world in Cordele!