543,000
Available workforce pool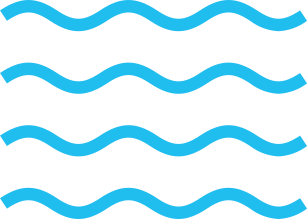 700
Miles of Lake Lanier coastline
All roads lead Northeast
By land and by air, Northeast Georgia stays connected.
The Northeast region can be accessed through major roadways, I-85, I-20, I-985 and GA-400.
Both CSX and Norfolk Southern railroads run through the Northeast region.
The Athens-Ben Epps Airport has begun a major runway rehabilitation project on its main runway, Runway 9/27.
Where a growing workforce loves to call home
The Northeast region continues to see business growth and success due to its skilled workforce, stability, strong leadership and high quality of life in the region.
The Northeast region has a labor force of more than 543,000 with a 3.5% unemployment rate.
The University of Georgia, the region's top private employer, has approximately 37,000 students enrolled and 10,000 faculty and staff.
The Gainesville-Hall County Metropolitan Statistical Area (MSA) is one of the top 50 fastest growing metros in the U.S.
Education equals innovation
Innovation is no stranger to Northeast Georgia, which houses top-ranked educational institutions and business incubators across diverse industries.
The University of Georgia consecutively ranks among the top 5 U.S. universities for new products reaching the marketplace.
Located in Gainesville, the Manufacturing Development Center partners with small- to medium-sized firms in growing their business and succeeding in the global marketplace.
The University of North Georgia is home to Georgia's first MakerBot Innovation Center, which provides students access to 32 unique 3D printing technologies.
Wine country, lake life, and one of Georgia's coolest towns
Sentence about lifestyle and fun stuff in the Northeast region.
One of America's favorite lakes, Lake Lanier boasts 700 miles of coastline and over 38,000 acres of fishing, boating, and swimming.
Athens, Georgia is a classic southern city with a thriving music scene, a vibrant downtown, award-winning restaurants, and an exciting college culture.
Breathtaking mountain roads wind their way around almost 30 beautiful wine vineyards in North Georgia.