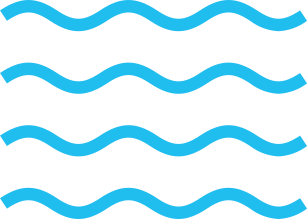 2.5
Miles of urban whitewater rafting

348,000
Local talent pool
Welcome to the West
The West region's infrastructure allows products to move easily to market.
Both I-85 and I-75 provide the West region with easy access to Alabama, Atlanta, and the rest of the state.
Railroads CSX and Norfolk Southern run through the West region.
The West region is positioned halfway in between the port of Savannah and the port of Mobile, AL.
A multi-talented workforce awaits
Excellent technical colleges and universities with exiting military personnel provide the West region with a skilled and hard working labor force.
The West region has a labor force of more than 348,000 with an unemployment rate of 4.3%.
Aflac, one of Georgia's FORTUNE 500 companies, is headquartered in Columbus and is one of the region's top private employers with 4,500 employees.
Troup County is home to Georgia's only automotive manufacturing plant, Kia Motors Manufacturing Georgia which produces the Kia Optima, Kia Sorento CUV, and the new Telluride.
Technology + innovation
West Georgia's innovation resources span various industries - from advanced aerospace technology to cybersecurity.
Air Force Advanced Technology and Training Center in Middle Georgia brings together various partners to tackle the Department of Defense's most severe challenges while also providing a training ground for tomorrow's aerospace industry experts.
A National Security Agency-recognized center in cyber defense education, the TSYS Center for Cybersecurity at Columbus State University provides expertise on computer and network security.
The Business Expansion Center at South Georgia Technical College (Americus Campus) connects entrepreneurs with the foundational resources they need to be successful.
Adventure awaits in the West
West Georgia brings city life and the country together in an outdoor-lovers dream come true.