Innovation Means Collaboration in Georgia
"We've seen tech booms before—but they don't come close to what's happening in Atlanta right now."
High-tech talent and top-tier business partners are on tap to support bold new ventures of any kind
You can see it as soon as you step out in Atlanta- a blossoming culture of tech and innovation both in work and play. Developments like Ponce City Market, the Beltline, and Atlanta's Tech Village are just a few of the ways Georgians are living our innovation story.
Innovation in Georgia has many catalysts-- top-tier research universities, a concentration of Fortune 1000 companies and a constantly increasing number of startups, incubators, and co-working spaces. More than 30 corporate innovation centers, including Delta, Southern Company, Panasonic, Anthem and Home Depot, are housed inside Tech Square's Centergy Building in Midtown Atlanta.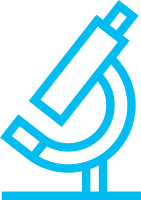 Atlanta #6
City for Corporate Innovation and R&D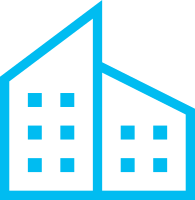 #3
Best City for Minority Entrepreneurs
The brains behind the boom
In Georgia, you'll be close to some of the brightest minds in the world. Universities like Georgia Tech are internationally known for producing top tech and engineering talent. Georgia Tech also supports the innovation ecosystem by working with students and startups through their world-renowned incubator and accelerator programs. Companies can tap into this dynamic concentration of talent through partnership initiatives or direct hiring. Universities with incredible programs supporting our state's innovation ecosystem include:
The Georgia Institute of Technology
Emory University
Georgia State University
Kennesaw State University
Looking into the future
Each year, Georgia universities leverage more than $572 million a year for cutting-edge research. Industries around the state commonly partner with colleges and technical schools to advance discovery and improve solutions. In addition, Georgia's Economic Development organization provides a unique support program- Centers of Innovation- to help companies in target industries compete by providing technical expertise and research partnerships. Some of our great research organizations are:
Center for Disease Control

Georgia Centers for Innovation

Georgia Research Alliance

Georgia Tech Research Institute
Starting up, not slowing down
Atlanta's vibrant startup community is backed by sheer volume of talent and an unmatched entrepreneurial and collaborative spirit. Startups have unique opportunities to work alongside Georgia's high concentration of Fortune 1000 companies to develop technologies and products of the future. Signature startups like MailChimp and Kabbage continue to grow from their strong roots in Atlanta, while incubators and co-working spaces usher in the new crop.
Advanced Technology Development Center

TechStars Atlanta

Tech Square Labs

Center for Civic Innovation