"We are thrilled to embark on this important expansion and are excited to build our second U.S. manufacturing campus in Athens-Clarke County. The State of Georgia, and Athens-Clarke County in particular, is an ideal location with an incredible talent pool and strong geographic position that allows us to serve clients on the East Coast and throughout the world."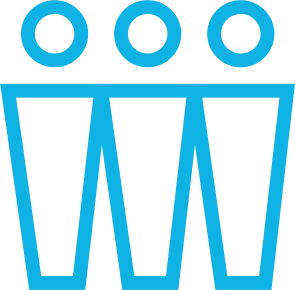 +6,440
Jobs created in 2nd quarter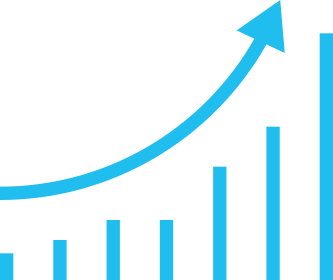 $3.4
Billion dollars in capital investment
This year is already on track to be the second best on record even though we are only 6 months into the year!
This quarter saw a diverse mix of different locations both geographically and in terms of different industries represented, from aircraft engine manufacturing in Columbus, pharmaceutical R&D in Athens to financial transactions in Sandy Springs. The transportation sector continues to drive growth in Georgia following the two megaprojects announced last year, Hyundai and Rivian. There have been 17 project announcements in this sector year-to-date accounting for almost *4,000 jobs and over $2.2 billion in capital investment. The manufacturing sector is leading 2023 in both job creation (67%) and capital investment (81%).
Companies Creating 125+ Jobs in Georgia in the 2nd Quarter
Click on the industry title to explore what makes Georgia great for businesses locating or expanding in this field.
Pratt & Whitney - 394 jobs - Columbus (aircraft engine manufacturing)
Anovion - 400+ jobs - Bainbridge (synthetic graphite anode materials for lithium-ion batteries)
Seohan Auto - 180 jobs - Midway (H/shafts, axles, and brake systems)
Hanon Systems - 160 jobs - Statesboro (automotive thermal solutions assembly)
Woory Industrial - 130 jobs - Dublin (EV parts manufacturing and R&D facility)
Meissner - 1,700+ jobs - Athens (pharmaceutical manufacturing and R&D facility)
Finance Industry
Cantaloupe Payments - 245 jobs - Atlanta (processing financial transactions)
Momnt - 150 jobs - Sandy Springs (financial lending)
ADMARES - 1,400+ jobs - Waycross (building & home manufacturing)
Palmetto Industries - 125 jobs - Grovetown (industrial grade woven polypropylene bags)
"We are thrilled to be opening our first large-scale expansion manufacturing facility in Georgia. The state's strong technical workforce and top-tier schools will help advance research partnerships and contribute to a highly skilled talent pipeline in support of Anovion's drive for continued innovation and creation of exciting climate technology jobs of the future. We are also encouraged by the region's growing availability of clean energy, resulting in increased sustainability for Anovion's manufacturing process."
*Total jobs and capital investment estimates from project announcements made in partnership with the State of Georgia Department of Economic Development. These may not include all projects and are subject to change as yearly totals continue to be reported from businesses.