Since 1967, Clorox has produced some of their most popular household products from its factory right here in Forest Park, Georgia. With 275 full-time employees, Clorox has long been known in the community as a great, local place to work. Director of Manufacturing for the Homecare division, Paul Unitas explains the story behind their recent expansion announcement that will add an additional 260,000 square footage and 90 full-time jobs.  
Many people don't realize that Clorox actually created the category of disinfecting wipes around 2001. One of their most popular products, a portion of their wipes were being produced by an outside partner since the launch of the product. "There was talk of bringing all the production in-house for probably 15 years," says Paul Unitas," but the partnership was going well, so it wasn't urgent."  
Eventually, members of their research and engineering team explored the idea again, and determined that moving that production in-house would benefit the company. Armed with the cost-saving analytics, the team first approached Paul Unitas, who's been with the company for 24 years. Paul agreed with the idea, and together they brought the pitch to Clorox executives. Despite initial reservation, they gave the go-ahead for the team to launch into a deeper analysis to determine if the cost of beginning the production would be an efficient move.  
An undertaking of this magnitude would not be simple. Clorox would not only have to invest in brand new equipment and procedures, they'd need to locate the expansion in or near an existing facility that could take on the additional production. This would be the company's largest single investment in close to twenty years. The analysis was extensive, calculating every possible factor (cost, raw materials, shipping, utilities, etc.) to determine if any of the Clorox locations could take on this massive project.  
In the end, Clorox had three options: Georgia, Illinois or Arkansas. With the help of the state team, county officials, and Georgia Power's Economic Development team, Paul's Forest Park location was determined to be the best candidate for the new facility. Paul recalls meeting with leadership to view a digital rendering of what the space would look like, created by Georgia Power engineer Mike Staples. "Mike was able to give us a visual to take to leadership. When you looked at the facility as it was you'd think, it's old, it's rundown. This gave them a chance to say okay, we do feel good about putting millions of dollars and new equipment into this old building, because we can see what it can be." Georgia had the workforce in place, having been here for decades already, in addition to tax incentives and training resources like QuickStart.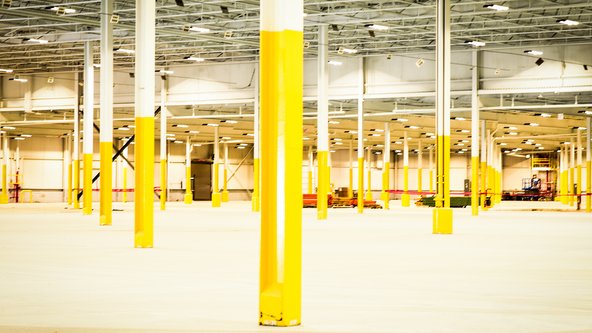 This is just the beginning of an exciting time for Clorox. Not only is it a great feat to bring more products in-house, Paul says that the biggest win is seeing opportunity for growth for his staff. The expansion adds 90 new positions, including leadership roles. New, state-of-the-art equipment was delivered for a summer 2017 installation, and production officially began early this year. Thanks to their inspired research, engineers, and location scouting, Paul is excited to enjoy another perk of winning the expansion...."Free wipes!