"The music and arts culture we have here in Atlanta is a vital piece of what makes Georgia special when it comes to attracting business. What Micah and the team have created with ATL Collective is so important for local talent, and we're proud to help support their mission, and these up-and-coming artists."
Our team was proud to sponsor this years Camp Collective, a week-long, immersive, educational experience presented by ATL Collective. One of our own senior copywriters, Josh Fletcher, is a talented musician and ATL Collective alum, so we were thrilled when he joined us at a panel, played a great tune, and agreed to write a guest blog about camp, the Atlanta music scene, and why Georgia Power supports the arts.
It's almost mythical now, but the moment in 1995 when a 19-year-old Andre 3000 walked across the Paramount Theater stage in New York to a chorus of boos to accept OutKast's Best New Rap Group Award was a turning point in popular culture. As Andre declared to the raucous crowd, "...The South got something to say."
More than two decades later Atlanta is internationally known as the Mecca of modern hip-hop, but Atlanta and the State of Georgia have been creating culture around the world for way longer than that. From Otis Redding and the Allman Brothers to REM and the B-52s, to the Indigo Girls and John Mayer, Georgia has been on the cultural mind of our consciousness for a while.
The music industry in Georgia is huge, and growing. According to Georgia Music Partners, the industry supports over 40,000 jobs, 9,600 music establishments, over 13,000 royalty recipients and nearly 100,000 songwriters. This accounts for nearly $3 billion in economic impact for the state from the creation, production, and performance of music across every style and genre. Georgia's rich musical history has even spawned and sustained more than 50 post-secondary education programs at universities across the state, preparing new generations to join Georgia's creative workforce on a regular basis.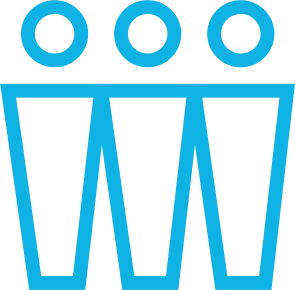 40,000
Music Industry Jobs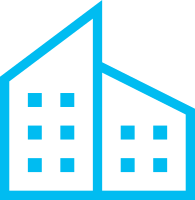 $3B
Economic Impact for Georgia
Like any creative pursuit that can be commodified, however, the pursuit of "the dream" can be at once competitive and lonely.
That's the truth that Atlanta songwriter Micah Dalton was trying to tap into when he, along with a few songwriter friends, began staging the first Atlanta Collective shows in 2009. At first, what became known as the ATL Collective was a DIY affair – curated by a local musician, a group of Atlanta singers, songwriters, and musicians would gather monthly with fans and music enthusiasts and recreate a classic album from start to finish. It was a way to bring together a community that often siloed itself – to create a respite from the grind it becomes to attempt to build a career in music – and celebrate the songs that created the fire in the first place.
The evolution of ATL Collective came as Dalton started to see a need for more community and development in the lives and careers of young artists. The music industry is notoriously difficult to navigate, and Dalton wondered what it would look like to provide more structure and mentorship to Atlanta's creative hopefuls. With the hopes of building this structure, members of the Collective founding team incorporated ATL Collective as a 501c(3) organization.
The Collective was forced to shift gears when the Covid-19 pandemic put a hold on all in-person events. That challenge hit especially hard for musicians, who rely on live performances for a large portion of their income. The organization established the "With the Band" fund as a financial resource for the city's musicians in times of crisis and began hosting virtual events – both for performance as well as artist development. It was a lifeline to struggling artists and an eye-opener for the Collective.
A working singer/songwriter himself, Micah Dalton understands the need for artist development better than most, and that need, coupled with the need to jumpstart creative careers after an extended hiatus, left space to grow the ATL Collective community. The question, born out of a conversation with fellow musician and artist manager Steve Sparrow, became "What if we gathered professionals from across the spectrum of the music industry and brought them together with artists looking for a way to break in, and accelerated the whole thing?"
So with a spirit of collaboration, and a hodgepodge team of board members, music business professionals, and the generosity of the local music community, Camp Collective was born.
Created out of the need to illuminate a viable path for Georgia musicians, Camp Collective hopes to help set Atlanta-based musicians on a trajectory of meaningful, sustainable creation. Over the course of a week, songwriters gather in pods with each other as well as an experienced producer to write and produce a release-ready song. Throughout the week, the artists also have access to panel discussions, keynote addresses, performances, and networking events – creating, in-effect, an accelerator program for the working songwriter.
For Jasmine Rencher, a Harvard-educated singer/songwriter working a full-time job in Atlanta's tech industry, the experience took on an aura of magic. In the span of a week, she, along with her pod of two other artists and a producer, wrote, arranged, and recorded four fully formed songs (the goal was to complete one). The experience for Jasmine, who performs under the moniker Jasmine Janaye, packed years of experience into a few days, emerging not only with multiple completed songs, but also the kind of insider music business knowledge that can take years of pavement pounding to suss out.
The songs they finished run the gamut from R&B to funk, with the artists trading verses on top of melodic layers of instrumentation from producer Enzo – and they came with actionable instructions on everything from determining writer's credits to registering with a performing rights organization.
The connections between artists can be as important as the business knowledge, especially in an increasingly siloed creative world. Another Camp Collective attendee this year, Jennifer Zuiff has played in the Atlanta music scene for years under the name Indee Star but was left feeling isolated after the covid pandemic halted in-person collaborations. Camp Collective allowed her to reconnect to a community of like-minded creators and step outside of her comfort zone to collaborate and create something new.
"That power of connection brought me back into the fold," Zuiff says of the Camp Collective experience, "It was like a blood transfusion. I felt new."
In the aftermath of the Camp, Jennifer is working on two separate Indee Star projects she hopes to finish soon.
Writer's retreats and musical collaboration are not new – but the gatekeeper aspect that usually comes with them is absent from the Camp Collective model. All artists from the Atlanta area are encouraged to apply, and thanks to Georgia Power's sponsorship, the cost is manageable for any artist who is accepted to participate.
As Georgia grows in its cultural influence, groups like the ATL Collective and events like Camp Collective are crucial to helping it maintain and strengthen its identity. They say Atlanta influences everything, and it does, but it's the artists who influence Atlanta.