"We are incredibly proud of our community and what is possible for our historic main street and beyond. The residents and businesses in Brunswick never cease to amaze me with their willingness to roll up their sleeves and get to work on creating new opportunities for the region. Making the Top 10 for season five of Small Business Revolution is an excellent example of how the Brunswick community rally together to make good things happen."
Did you know that over 35,000 towns have been nominated for the Small Business Revolution series over the last 5 seasons? So making it into the Top Ten is a BIG DEAL. Small Business Revolution, a television series by Deluxe, is on a mission to revitalize small towns, one small business at a time. Each season, six small businesses get the makeover of a lifetime from Deluxe and a host of business experts.
Thanks to an enthusiastic response and support from the community, Brunswick, Georgia has been selected as one of the top ten finalists! Now they need your help to push Brunswick to the top.
The "Top 5 Cities" live announcement will happen on January 14th, followed by national voting. Brunswick will only have 7 days to get as many votes as possible, from January 15-21. This public vote will determine the winning city.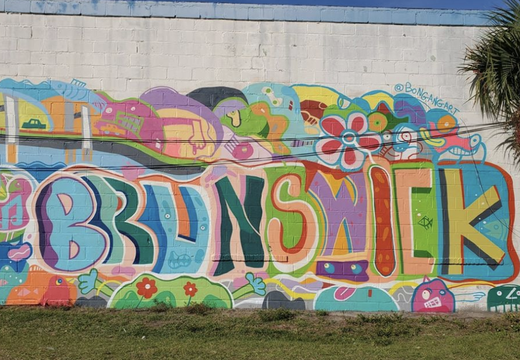 The community is asking for help to start building the momentum for this anticipated voting period. Please share sights & sounds of Brunswick on your social media channels and include the following social media hashtags. Let your friends and family know that we need their help in this effort. As the last city in Georgia still in the running, we'd love to see the state get behind Brunswick in the contest.
Visit: VoteBrunswick.com
FACEBOOK TAG: @smallbizrev @deluxecorp
TWITTER TAG: @smallbizrev @deluxecorp
INSTAGRAM: @smallbusinessrevolution @deluxecorp

Incorporate the Hashtags as Applicable: #smallbusinessrevolution, #deluxe, and #mybrunswick in your posts for more visibility.
The Season 5 winning city will be announced January 28th, and the show will air in the fall, of 2020.
For more information, visit https://www.deluxe.com/small-business-revolution.